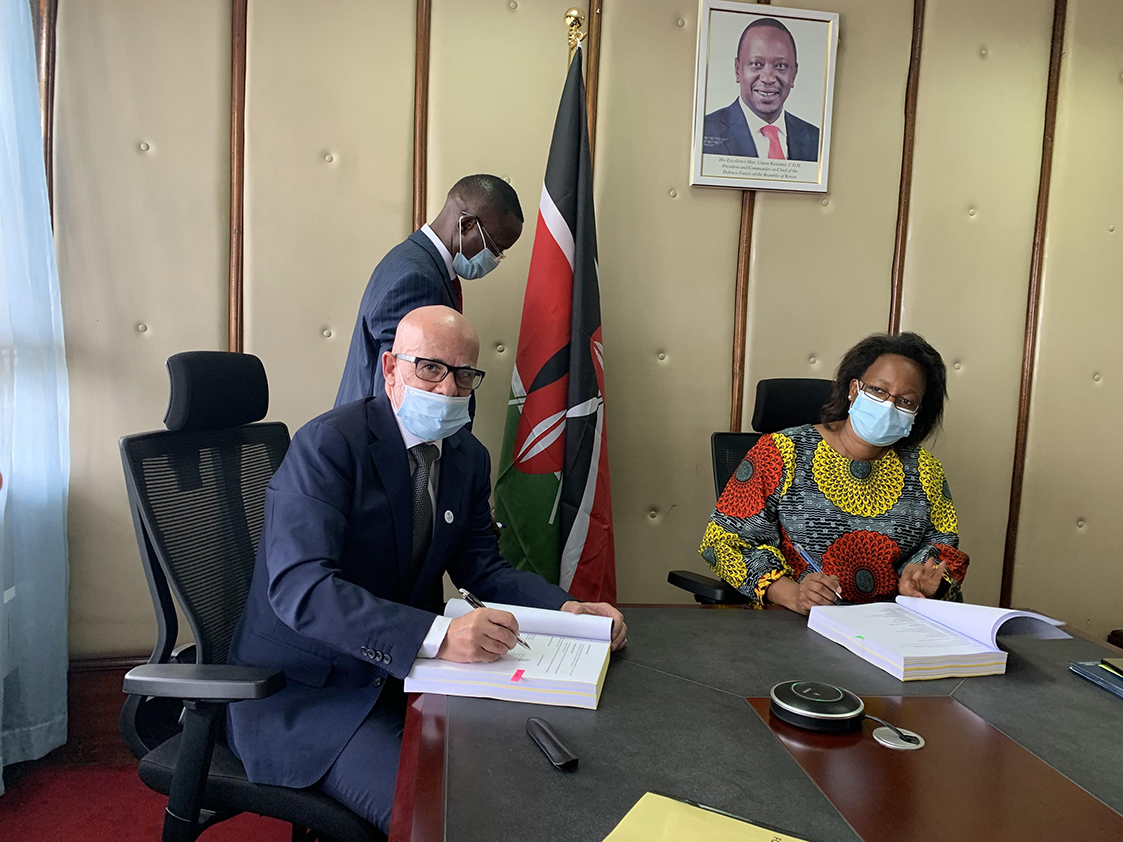 Funding
French Treasury Loan
KENYA
PART A: 28 KEY HOSPITALS NATIONWIDE (€15,5 MILLION)
PART B: MOI TEACHING AND REFERRAL HOSPITAL (MTRH) OF ELDORET AND 6 NEIGHBORING HOSPITALS (€16,6 MILLION)
Preparatory phase (Part A & B): 2015-2020
Implementation phase: 2021-2025
« Part A » of the contract aims to curb the Covid-19 pandemic through an up-to-date supply of specialized equipment towards 28 sites selected all around Kenya. This countrywide coverage ensures speedy access to proper diagnosis of Covid-19 for all Kenyans and will also facilitate emergency care of patients requiring to be hospitalized.
« Part B » is dedicated to the upliftment of maternal and childcare delivery in the North Rift region. Over and above the commissioning of an extensive range of medical equipment, this project will also provide a transfer of medical skills through courses performed by the Greater Paris Hospitals hub ("AP-HP International). Specialist French Doctors from the Robert Debre Hospital (Paris) will be deployed in Kenya to provide trainings on neonatology, obstetrics and pediatrics.
This contract is funded through a concessional loan from the French Treasury, which has enabled us to involve umpteen key medical equipment manufacturers in France.
Equipement et services
– Hospital equipment
-Technical user training
– Training of medical personnel
(partnership with AP-HP International and Robert Debré hospital in Paris)
– After-sales service
– Maintenance for 3 years, after installation